Online seat reservation (JR line) is the process of advance selecting and reserving the seat, the departure date and time of Shinkansen by yourself. This process reduces the transaction time at the counter and guarantee the seats especially the rush hour, long holiday and the festival period. If you hold JR Pass, you can reserve the seat for free except some trains. The seat reservation of some trains is a must because some trains have only reserved seats. Please read the conditions of each JR Pass carefully.
Now, online seat reservation is available for JR East, JR West and JR Hokkaido. This article will describe about online seat reservation of JR East. Reservations can be made from one month before your travel date up until 11:40
p.m. (23:40, Japan Standard Time) 3 days prior to your travel date.
Reservations cannot be made for the Tokaido and Sanyo Shinkansen, the Kyushu Shinkansen.
Reservations and cancellations can be made during the following times:
5:30 a.m. to 11:40 p.m. and 0:20 a.m. to 1:40 a.m. (Japan Standard Time)
JR Website Link
JR East Website
JR West Website
JR Hokkaido Website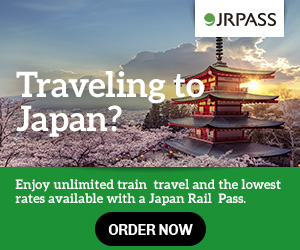 Go to JR East website, select JR East reservation and type of JR Pass.
You can do seat reservation before purchasing JR Pass but please make sure that you will definitely buy JR Pass.
I bought JR East Pass Tohoku Pass so this is the sample of JR East Pass Tohoku Area seat reservation. The process of other type of JR Pass is similar. Choose a route by clicking search route at the right bottom corner.
Select the route, departure & arrival point, boarding date and time. You can search the train timetable by clicking Map & Timetable on the right or search from Hyperdia.
After selecting the travel date and time, there are the list of trains so choose the one you prefer.
Ordinary car is the standard price of JR Pass. Green Car and GranClass is the upper class so the price is more expensive. Checking the availability of seats;
Regarding the below train (Hayabusa and Komachi) both runs between Sendai and Morioka at the same time because Hayabusa are coupled with Komachi train. This route, you can choose to take Hayabusa or Komachi train. Hayabusa is the green car and Komachi is the red one.
Choose the window and date for pick up the ticket. Collect tickets at the JR Ticket Office (Midori-no-madoguchi) or Travel Service Center located in the station that you specified in your reservation. You can also pick up the ticket at Narita Airport Terminal 1 station and Terminal 2·3 station. Please note that booking a reserved seat ticket, the ticket should be picked up within the valid area of the pass.
For your information, if your flight is early in the morning at Narita Airport, pick up the ticket at
JR Ticket Office(Midori-no-madoguchi).
Service time of office at Narita Airport
JR Ticket Office(Midori-no-madoguchi): All Days:6:30-8:15,19:00-21:45
JR EAST Travel Service Center: All Days:8:15-19:00
JR Ticket Office(Midori-no-madoguchi): All Days:6:30-8:15,20:00-21:45
JR EAST Travel Service Center: All Days:8:15-20:00
Check the operating time of other pick up areas, click here.
You must pick up your reserve seat ticket at least 1 day before the departure date and within 9 pm. Tickets cannot be collected on the day of departure. If you don't collect the ticket, your reservation time will be cancelled and 320 yen cancellation fee is charged to your registered credit card.
I reserved the seats on website except journey of the arrival date because the ticket must be picked up in advance at least 1 day. I arrived Narita Airport so I exchanged JR Pass and reserved seat for NEX (Narita Express) at the counter. NEX has only reserved seat so seat reservation is required. Although you can pick up the ticket of seat reservation at the airport, I recommend you to pick up some of your tickets at other windows because of the long queue at the airport.
Next step is specify the passengers number and location.If you reserve seat for 2 persons and above, you cannot choose window or aisle seat so select any.
Read the conditions and rules and check boxes.
In case of first time of reservation, please register. If you are member, login with your ID and password.
Fill up your information. Next time, you can login with your username and password. No need to repeat this step. Credit card is used for guarantee. No extra charged for seat reservation. Remember to bring this credit card with you when pick up the ticket in Japan.
Verification step. Drag the jigsaw to its place.
This red train is Komachi train.
Final check your ticket detail.
You will receive an email for booking confirmation. Please check the status if it shows OK.
Repeat all these steps if you want to reserve the seats of other trains.
Print out all your booking confirmation and receive the ticket at the specific window as on your booking.
The things you must show to staff for receiving the ticket.
1. Your booking confirmation.
2. JR Pass
3. Credit card that you used for booking.
4. Passport
This is the sample of reserved seat ticket.
You can modify your ticket on website if there is any changes.
After you pick up your ticket, you can change to different time or route at ticket window of nearest station for free of charge before departure time. Showing your current reserved seat ticket and JR Pass to staff, then inform your new schedule. You can check the availability of the seat at station.